Our Blog
Check out the latest news, videos, master classes, that took place in our store-studio and other novelties.
About Us
Firm "DekoPasaule" is a small family-owned company, which works in two directions. The first direction - an online store where you can buy goods and accessories for your beloved hobby. The second direction - is creative workshops for kids and adults.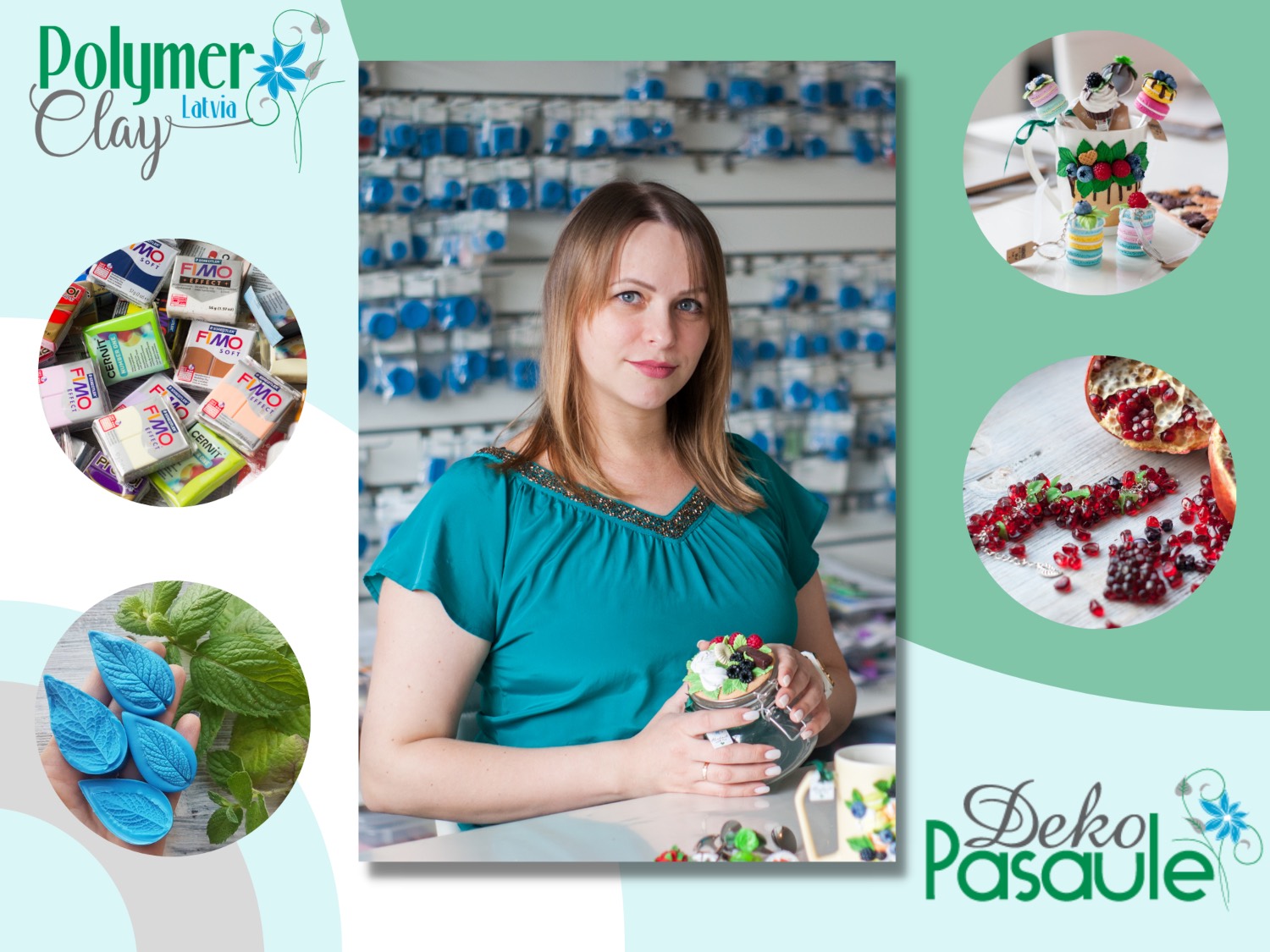 Our Customer Reviews
★★★★★

"Ten stars all the way!!! Not only are they well made sturdy little cutters but they were a custom order too!! Got to love that!! Great prices...great product... Again...very well made!!! And they got here in no time!!!"

★★★★★

"Friendly seller, good experience overall. Product was as described"

★★★★★

Ilana worked hard to make sure I could get this express shipping (and hence my order quickly!) at a reasonable price! Great customer service, and really beautiful molds - I highly recommend this store!

★★★★★

The product is exactly as promised and after using it the tool works wonderfully for my sculptures! I'm very excited about having a new instrument to add to my repertoire!

★★★★★

I love love love this mold! So cute and easy to use.

★★★★★

I purchased many items from this shop, every item is just what I wanted, I am very happy with this shop, I received my item's very quickly so great !!!
OUR HOBBY IS OUR BUSINESS
We are professionals and we love what we do! We are happy to welcome you in our store!
HIGHLY RATED BY CUSTOMERS
Over 6000 sales with an average 5-star rating on Etsy since 2018.
WIDE RANGE OF SPECIALIZED PRODUCTS
We sell a wide range of specialized materials and tools for your artistic needs.
CARING CUSTOMER SUPPORT
Every customer gets personal attention. Each order is prepared with care.
WORLDWIDE SHIPPING
We ship our goods globally.
CREATIVE WORKSHOPS AND MASTERCLASSES
For adults and children.
FOR BEGINNERS AND EXPERTS
Polymer clay art is easy to learn and it stays with you.
PolymerClayLatvia offers worldwide delivery of wide variety of supplies for your creative output: